Simple. Clean. Telehealth.
Enlyt Lite is a true patient engagement + telehealth platform to deliver a new revenue stream to your practice in the new times of COVID-19.

The Enlyt Health Lite Difference...
Enlyt Lite is part of a true patient engagement platform, used typically as a digital front door for hospital systems, that you can use to extend your connection with patients into the new world of telemedicine and digital interaction.
Generate a new revenue stream today and a future tool to simplify and enhance your patient's experience post COVID-19

Your practice can operate even in times where office visits are not possible.




Your ability to scale your practice and offer services to your community in a time of need is critical to serving not only existing patients but offering your services to new patients.

Deploy to the app stores in less than a week
Operating in these difficult times
Our platform supports healthcare systems in Ohio, Florida, and Texas as well as sit at the core of the largest BioTech and Payers Applications in the country to deliver experiences to their patients, donors, and members!
Old EHR software and old healthcare technology in general have made it super difficult for small and medium sized practices like yours to leverage modern technology to directly engage and offer telehealth in a simple and easy way.
Step up your tool set with an easy to use, beautiful mobile telehealth experience for your patients!
COVID-19 has changed the way our society is currently operating today and will continue for the foreseeable future. Your patients need you!! Folks that are not affected by this terrible virus are still having chronic pain, babies, rashes, etc. and need their trusted medical expert - YOU.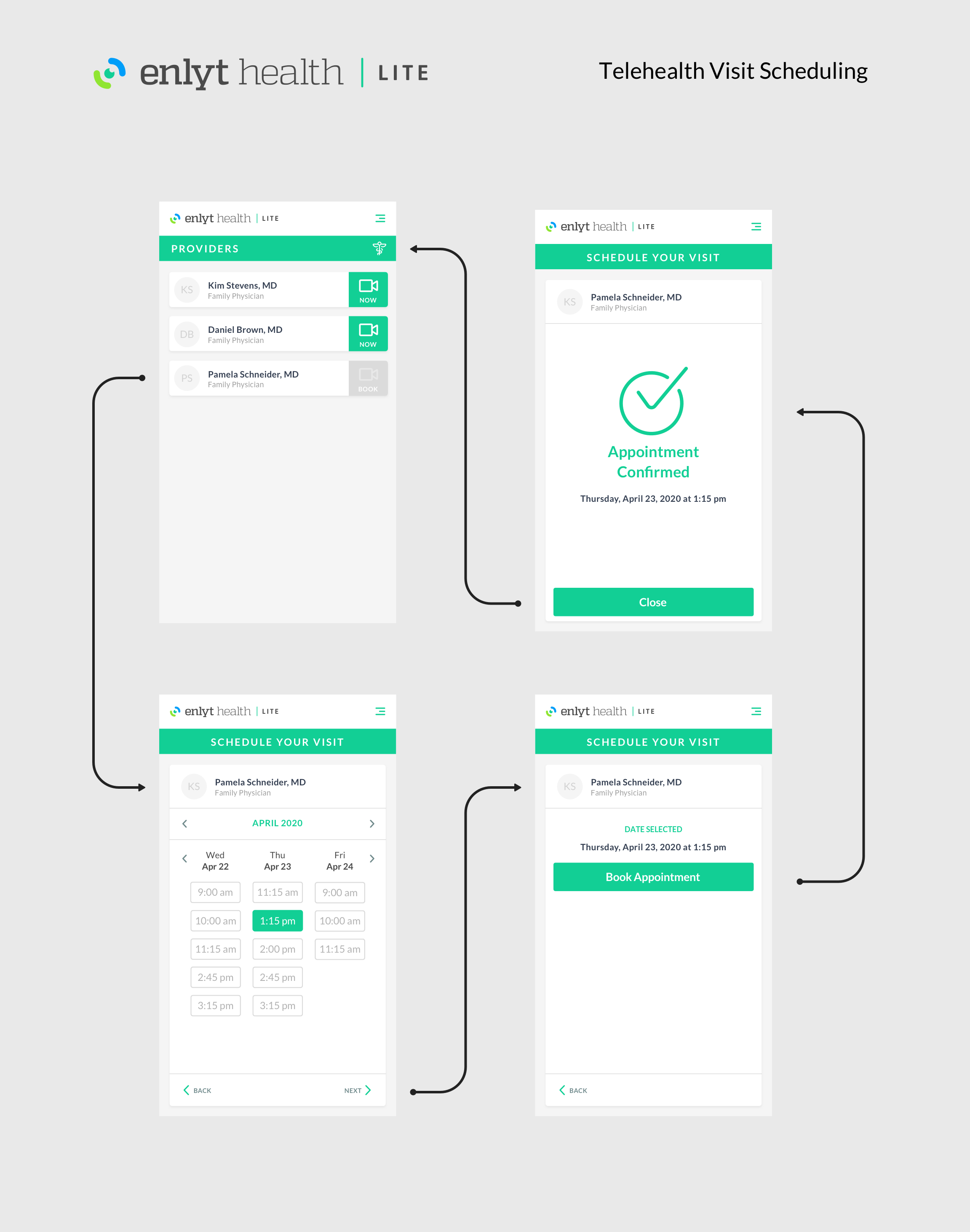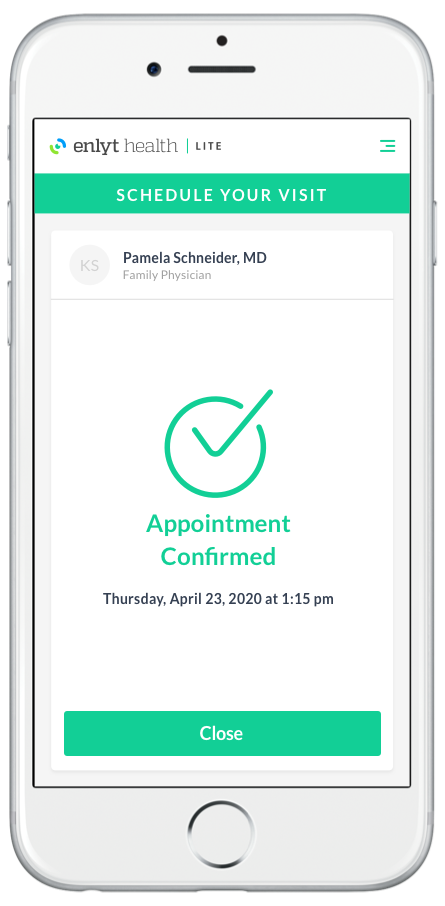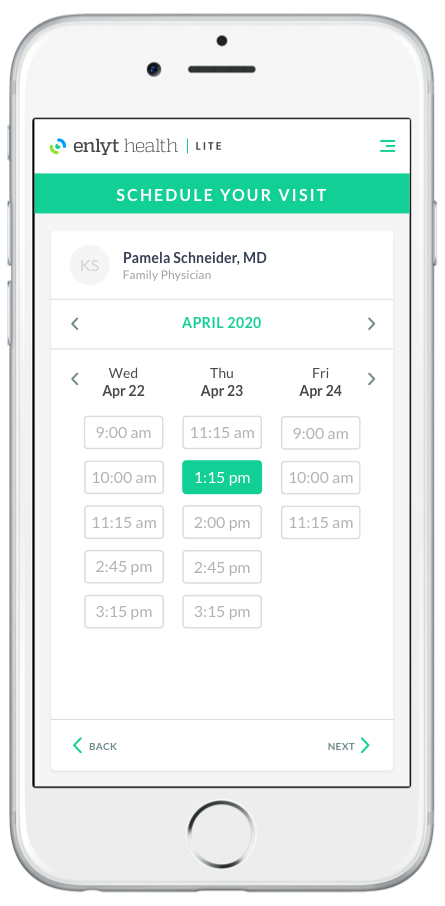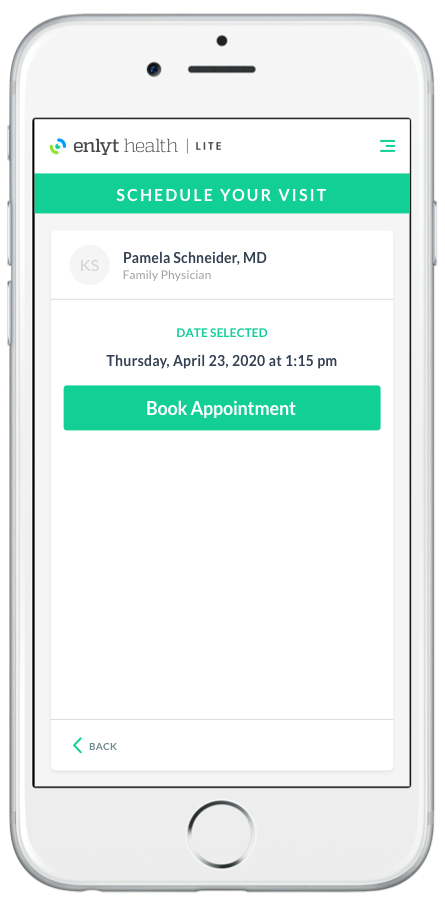 Your Patients are waiting...
Starting at $150/provider
TELEHEALTH!
Live in Google Play & App Store
Appointment Scheduling
Light Branding
Push Notification
Single Code Base
Authentication
All features from previous plan +...
The total package Patient Engagement Cloud including:
Support Service Cloud
Real Time Chat
Physician / Location Finder
WayFinding
Marketing Automation...and the list goes on
We request a copy of your logo & design assets - Brand Guidelines, Icon, Logo, Splash Screen, etc...

We create the initial build of the app and deploy to app stores beta listing

We request home screen / landing screen messaging
We collect all the names/emails of your practice's physicians
Keeping the Process Simple
We update icons, imagery, splash screen

We update basic color schemes

We activate you and your colleagues in Telehealth app

We update home screen with your specific copy
More about the Enlyt Health Lite Features
Connect Seamlessly with Patients as often as required. Start understanding how your patients are doing between visits directly in your practices app.
Enlyt Health Lite offers a limited click, easy to use Telehealth feature limiting actions required to get the job done!
Our standard experience is clean and simple - we take your brand and ensure your patients know exactly who they are interacting with. Not fuss with needing to update user interface as you'll have the ability to quickly drop your brand info to our team and let us do the rest!
Quick 3 step process for setting/editing appointments!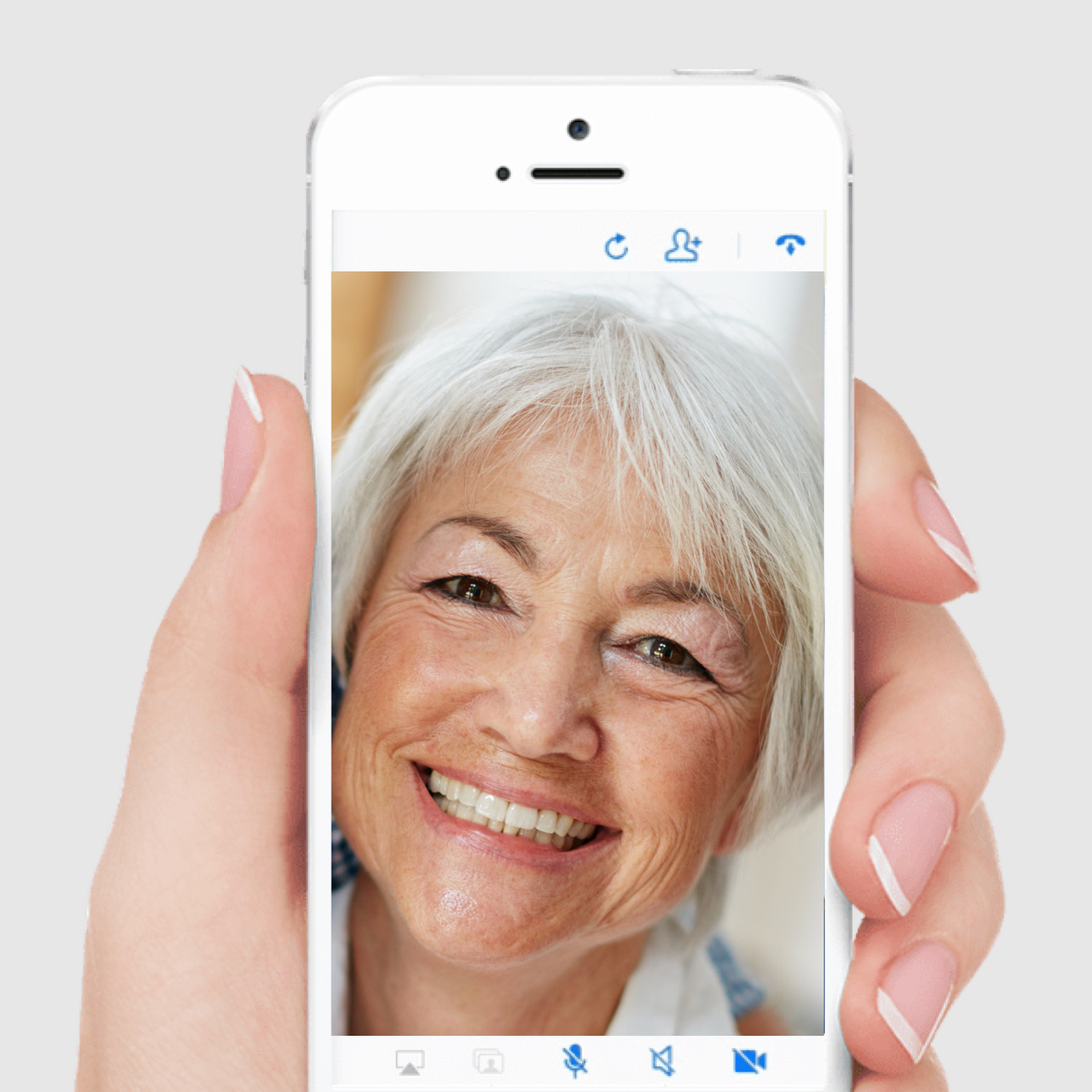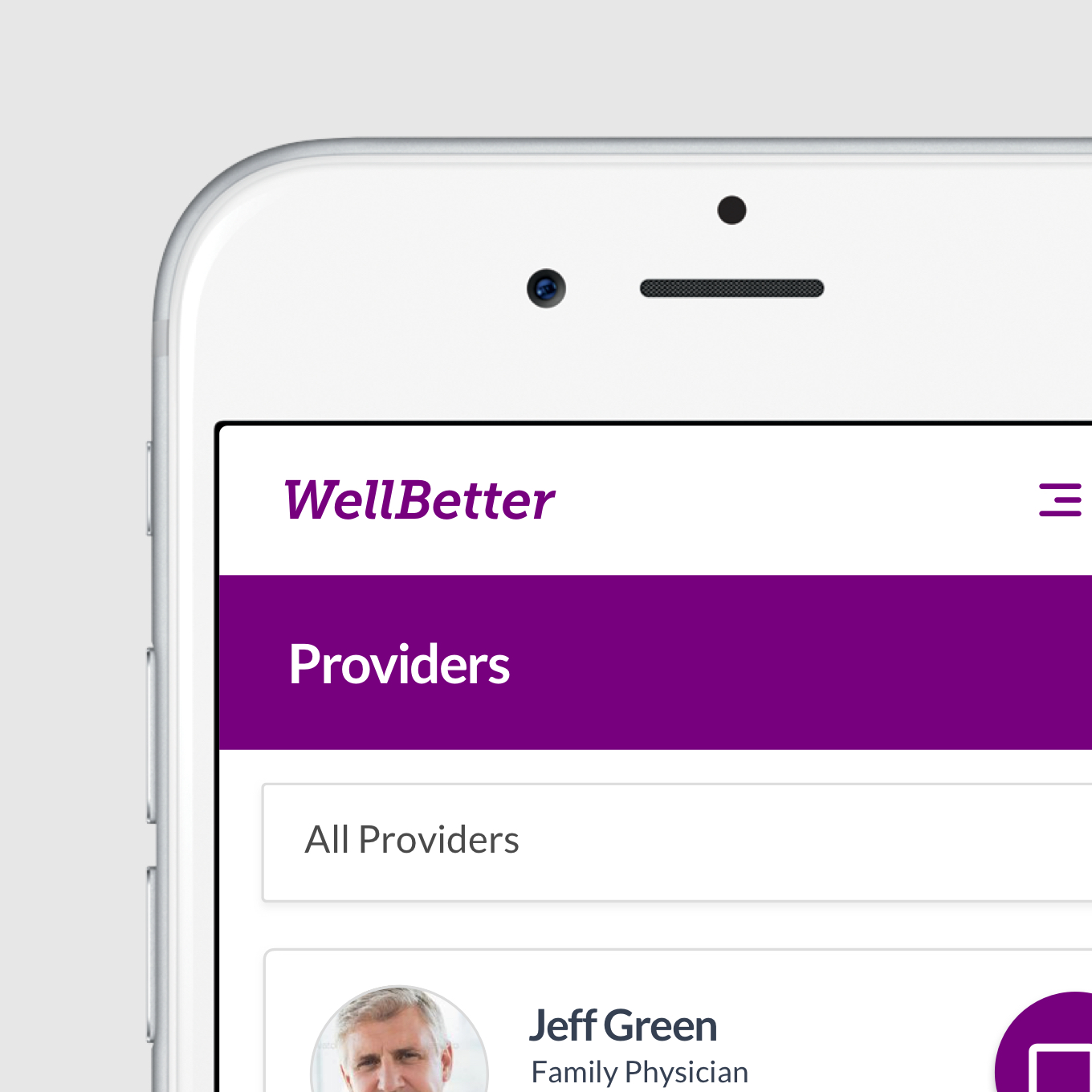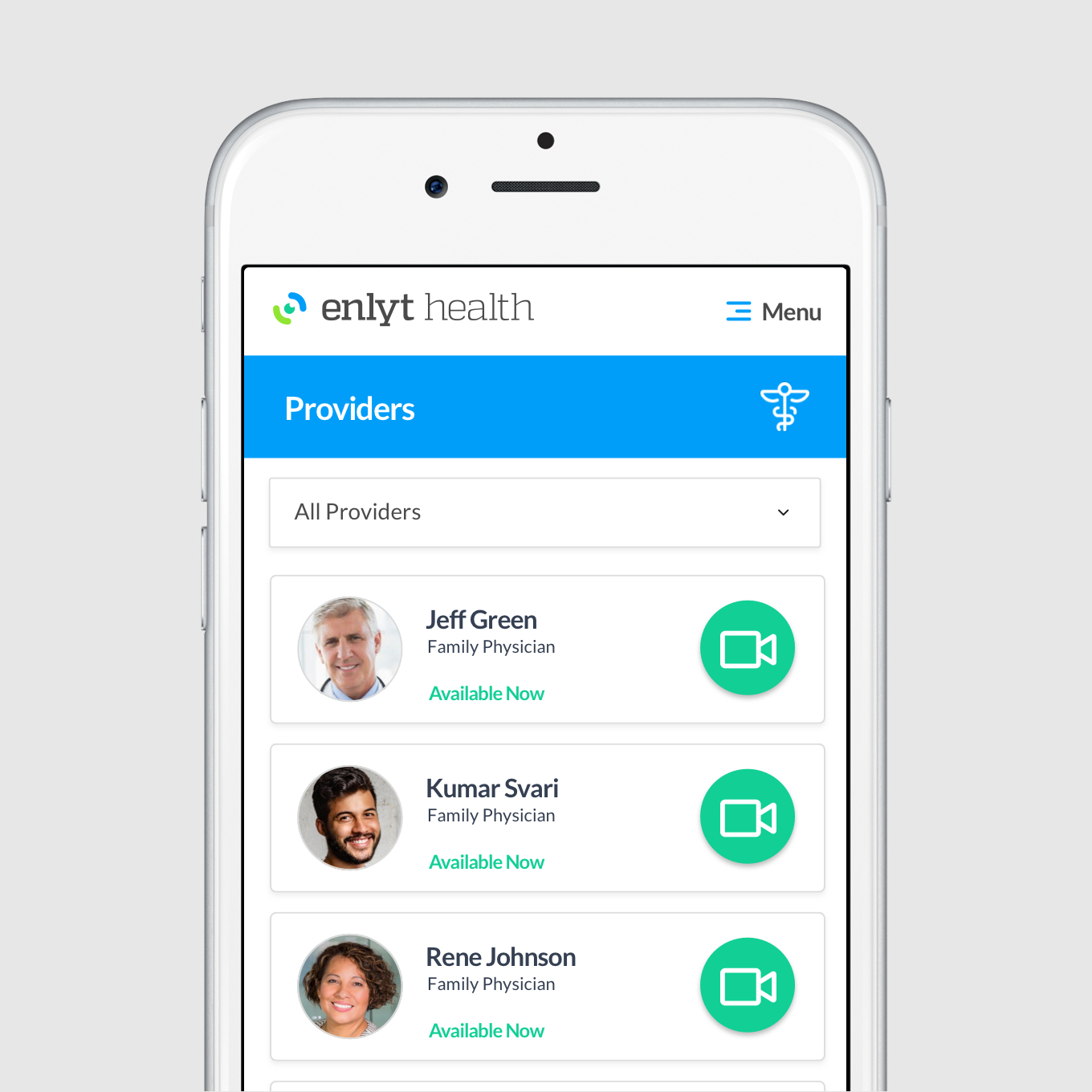 We would love to give a live demo!
Copyright © 2020. All rights reserved.